Vung Tau, a beautiful and hospitable coastal city, has not only beautiful beaches and famous scenic spots, but also a seafood paradise with lots of attractive dining places. Eating seafood in Vung Tau, you will be immersed in the charming sea flavor with countless delicious dishes. However, for a complete and attractive meal, you should immediately refer to the addresses of delicious and cheap seafood in Vung Tau to come and enjoy.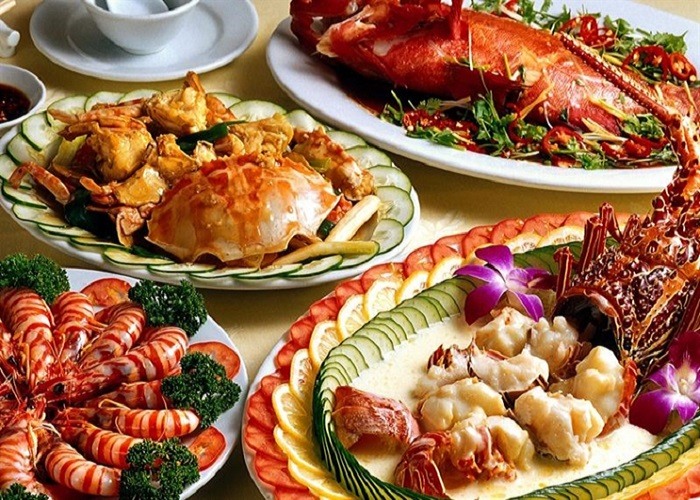 Vung Tau has many attractive places to eat seafood
Sharing seafood eating addresses in Vung Tau makes tourist enthusiasts tired
Vung Tau night market
This is the place most visited by tourists when they want to eat seafood in Vung Tau. Stretching throughout 1KM, Vung Tau night market is a gathering place for many attractive seafood restaurants. The shops here are decorated with very attractive seafood. The most attractive dishes to mention at this night market are oyster cheese, crab, fish hotpot, shrimp.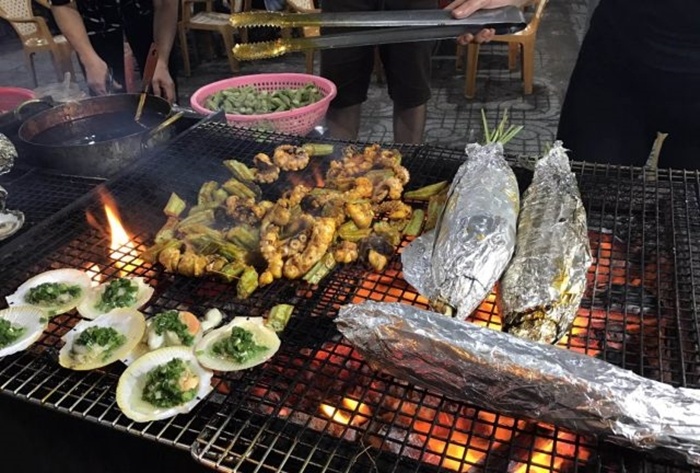 Vung Tau Night Market is a seafood paradise that attracts tourists from near and far. Photo: Foody
Besides fresh seafood, one thing that makes Vung Tau night market attract tourists is that the price of the food here is very cheap, only about VND 40,000 to VND 200,000 depending on the dish. To go to Vung Tau night market, you just need to come behind the Imperial hotel, in Thang Tam ward.
Ms. Should's seafood restaurant
If you like to eat freshly baked seafood and the price is cheap, come to Ms So Vung Tau. This restaurant is also a very famous seafood eating spot, with a large number of customers every day. Here not only serves delicious seafood, open space, but also very fast and professional style of service.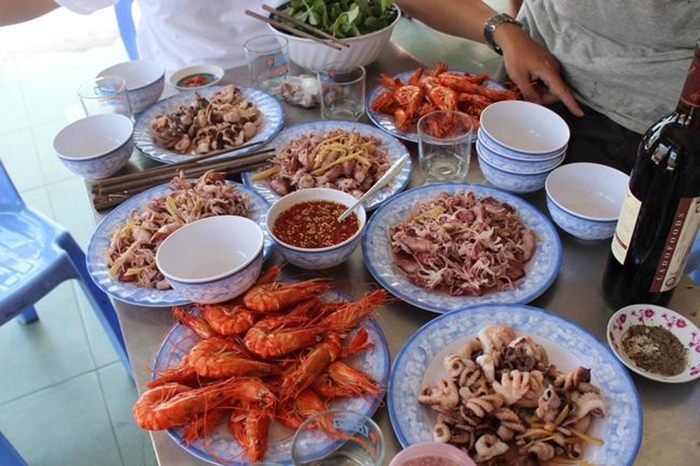 Quan should attract tourists by very attractive seafood, fond of baked goods. Photo: Foody
See more: Tour Vung Tau
One of the most attractive seafood dishes in her too should be fried egg squid with fish sauce, grilled squid. These dishes are very fresh and crunchy, chewy and tasty. Most grilled dishes here are very attractive. Ms. Should's shop is located at 6 Tran Phu Street, Vung Tau City. Prices for dishes range from VND 100,000 to VND 220,000.
Thanh Phat Seafood Restaurant 1
Many visitors to Vung Tau must be familiar with Thanh Phat 1 seafood restaurant. This is one of the oldest seafood eating places in this beautiful coastal city. When coming here, visitors will be able to choose their own seafood to cook for their restaurant.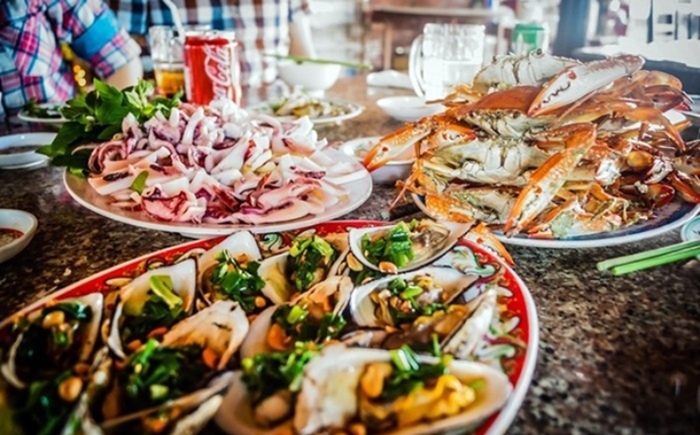 Thanh Phat 1 Seafood is a familiar eating address of Vung Tau people. Photo: ST
The specialty of this restaurant is burnt garlic shrimp, steamed grouper and octopus dipped in vinegar wrapped with rice paper. Thanh Phat 1's address is 334 Tran Phu Street, Ward 5, Vung Tau City. Prices here are from VND 250,000 to VND 550,000 depending on the dish.
Ganh Hao seafood shop
If you want to eat delicious seafood and want to enjoy the beautiful scenery, you should go to Ganh Hao seafood restaurant. This is a famous seafood restaurant not only because of delicious seafood but also very beautiful view. Coming to Ganh Hao, you can not only enjoy attractive seafood dishes such as crab, shrimp, crab and squid, but you can also check-in live with beautiful sea view. To get to Ganh Hao, stop at 3 Tran Phu Street, Vung Tau City. Prices here are not too high, from 300,000 VND to 1,650,000 VND.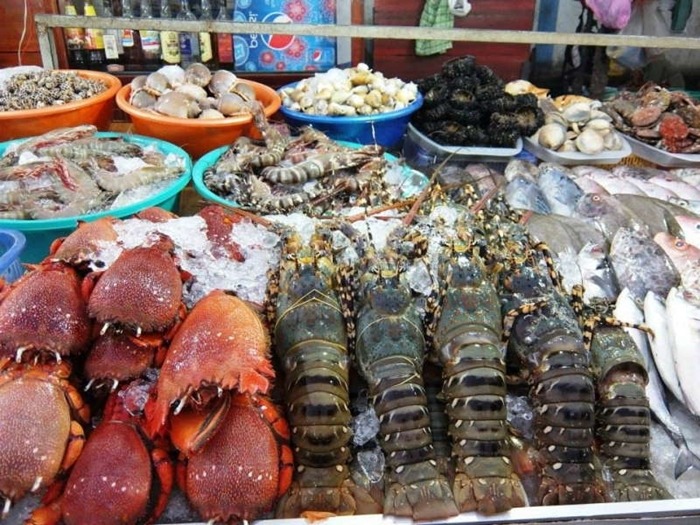 Ganh Hao seafood is very diverse and especially has a beautiful sea view. Photo: ST
Above are the most famous places to eat seafood in Vung Tau. Culinary map of this beautiful coastal city, there are still many interesting eating places for you to enjoy. Wish you have a happy trip to Vung Tau.