Phu Quoc night market
Phu Quoc Night Market is located at the intersection of Bach Dang - Nguyen Dinh Chieu. This place is known as the paradise of converging fresh seafood dishes on Phu Quoc pearl island such as lobster, fish, fresh squid, to the types of clams, sea shells ... In addition to the fresh seafood, Phu Quoc night market also has many seafood processing stalls on site for tourists to enjoy. The dishes that tourists love the top here include: grilled margarine, chilli, grilled pineapple, onion, squid satay ...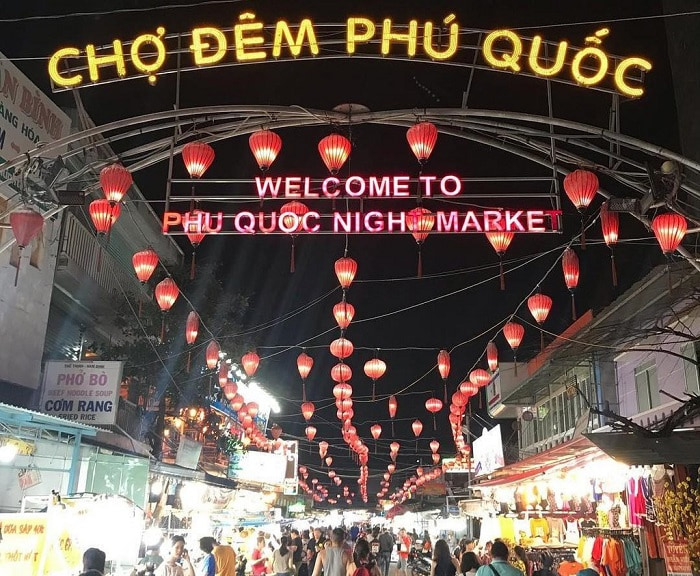 Night market is known as a paradise of delicious seafood dishes in Phu Quoc. Photo: wikiphuquoc.com

With the rare delicious taste and affordable prices of food, the night market is becoming one of the most bustling nightlife spots in Phu Quoc. In addition to seafood, the night market also has many other great desserts such as ice cream, coconut, fruit, cake ... Phu Quoc Night Market is open from 17h to 2am the next morning. Although it is just a seafood market, you can still see the price reference menu before buying.

Ham Ninh fishing village
Ham Ninh fishing village is not only a beautiful scenery, poetic place but also a place to enjoy the freshest seafood in Phu Quoc. The shops here are set right on the beach, so you can both enjoy delicious food and have great views here. In particular, the seafood dishes in the fishing village always ensure freshness because they are processed right after being caught. When coming to Ham Ninh fishing village, you can visit some restaurants with fresh and affordable seafood such as: Song Le, Hanh Nhung ...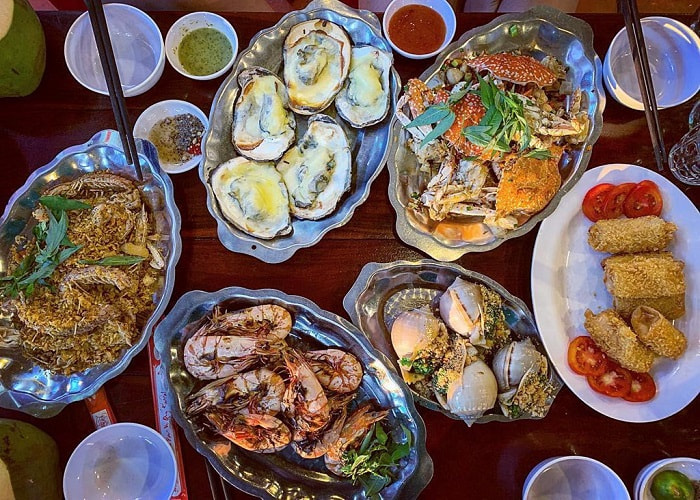 Ham Ninh fishing village is home to the leading fresh seafood dishes in Phu Quoc. Photo: Congthucmonngon.com

Ra Khoi Restaurant
If you do not like the rustic places you can go to Ra Khoi restaurant to enjoy seafood. This is one of the restaurants specializing in serving the most famous seafood dishes in Phu Quoc. With a spacious and luxurious space, you can freely choose fresh seafood dishes at affordable prices. The dishes here have a menu ranging from 60,000-120,000 VND / plate.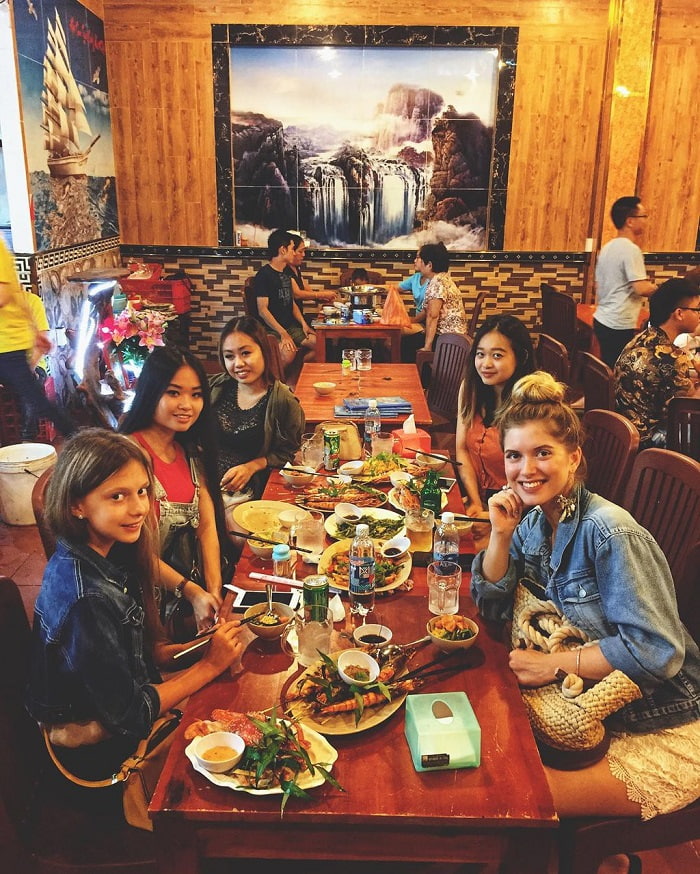 Ra Khoi Restaurant has a very luxurious space. Photo: wolverineair.com

Restaurant Hello
Another great place to enjoy seafood in Phu Quoc is the Xin Chao restaurant. This place has not only fresh seafood dishes but also luxurious space with a beautiful view overlooking the sea. Especially, every afternoon you can enjoy delicious seafood dishes and watch the sunset on Phu Quoc beach very romantic.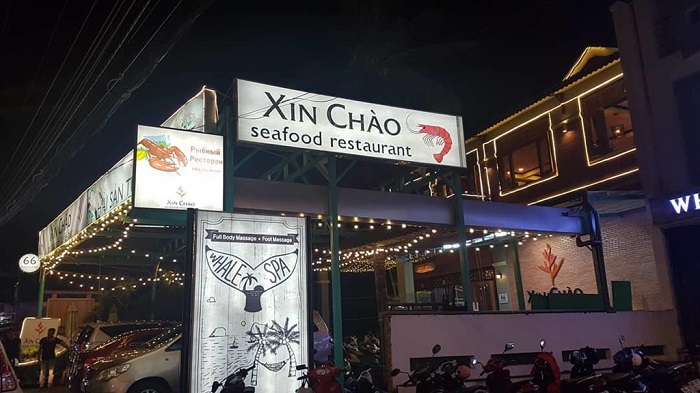 Xin Chao Restaurant not only has delicious seafood but also very luxurious space. Photo: pqr.vn

At Xin Chao restaurant, there are many seafood dishes, but the most famous dish is coconut milk shrimp with delicious and attractive flavor. It is known that the dishes here range from 180,000 - 220,000 VND.

Sea Sand Restaurant Phu Quoc
Sea Sand Restaurant Phu Quoc is often called the seafood restaurant with the same price because it often sells the same price dishes. Coming here, you are spoiled for choice of seafood dishes such as herring salad, sardines, grilled squid, crabs ... for only 60,000 VND / plate. In particular, the most famous and favorite dish is fresh and delicious crab. The space is decorated rustic, simple but extremely clean and cool. Currently the shop has 2 facilities in Dinh Cau (in front of the meteorological station) and on April 30 of Duong Dong town, Phu Quoc.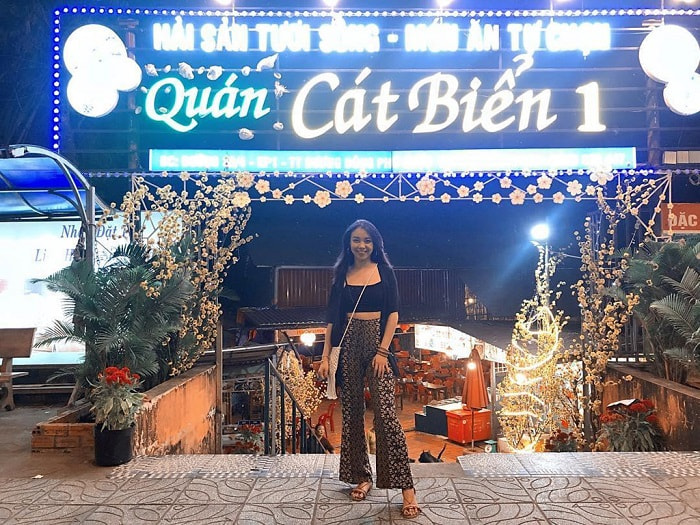 The dishes at Cat Bien restaurant are priced at VND 60,000 / plate. Photo: pqr.vn

Going to Phu Quoc without enjoying seafood is a big omission, because the seafood here is not only delicious but also very good quality. Hopefully the article above will help you find an ideal place to eat to make Phu Quoc trip more interesting and meaningful.